Roblox promo codes are something that every Roblox player wants. These promo codes are not easily available, and even if they are, you must purchase them if you want to use them. However, this is not a possibility for most players because they don't want to spend money to get those promo codes. However, don't worry; we have you covered!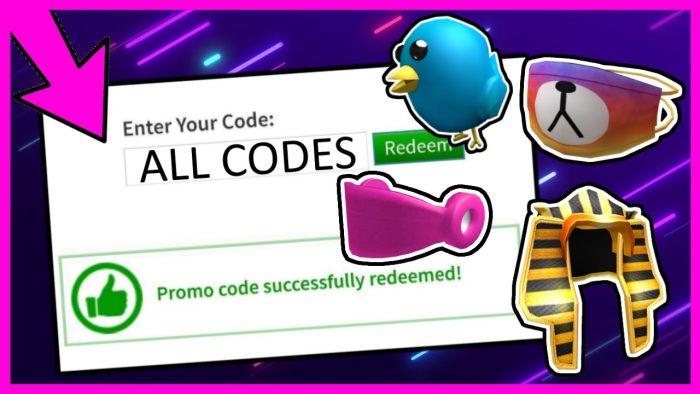 In this article, we've given you various Roblox promo codes. You can use these codes to unlock characters, outfits, and much more. We've also talked about how to redeem those promo codes. So, without further ado, let's get right into it!
100% Working Roblox Promo Codes in 2023
Here we have compiled a list of working promo codes that can enhance your inventory and give your beloved character a fresh and stunning appearance. Additionally, we also mentioned expired promo codes to prevent you from wasting your time attempting to redeem them.
1. Active Promo Codes
All the below-mentioned promo codes are active and will help you to get exclusive items for free.
SPIDERCOLA: Spider Cola shoulder pet
TWEETROBLOX: The Bird Says shoulder pet
StrikeAPose: Hustle Hat
GetMoving: Speedy Shades
SettingTheStage: Build It Backpack
WorldAlive: Crystalline Companion
VictoryLap: Cardio Cans
DIY: Kinetic Staff
Glimmer: Head Slime
FXArtist: Artist Backpack
ThingsGoBoom: Ghastly Aura
ParticleWizard: Tomes of the Magnus
Boardwalk: Ring of Flames
2. Expired Promo Codes
Here's a collection of all the codes that were working earlier, but now have expired. But you can still try redeeming them and see if they work for you.
100MILSEGUIDORES = Celebratory Backpack back accessory
AMAZONFRIEND2021 = Snow Friend shoulder accessory
CARREFOURHOED2021 = Pizza Hat
ECONOMYEVENT2021 = Economy Team Cap hat
FREEAMAZONFOX2022 = Too Cool Fire Fox hat
FREETARGETSANTA2022 = Upside Down Santa hat
KROGERDAYS2021 = Golf Shades
MERCADOLIBREFEDORA2021 = White Flamingo Fedora hat
ROBLOXEDU2021 = Dev Deck back accessory
ROSSMANNCROWN2021 = Crown of Electrifying Guitars hat
SMYTHSCAT2021 = King Tab hat
TARGETMINTHAT2021 = Peppermint Hat
WALMARTMEXEARS2021 = Steel Rabbit Ears hat
How To Redeem Roblox Promo Codes?
Before we drop all the promo codes, let us give you the dropdown on how to use them.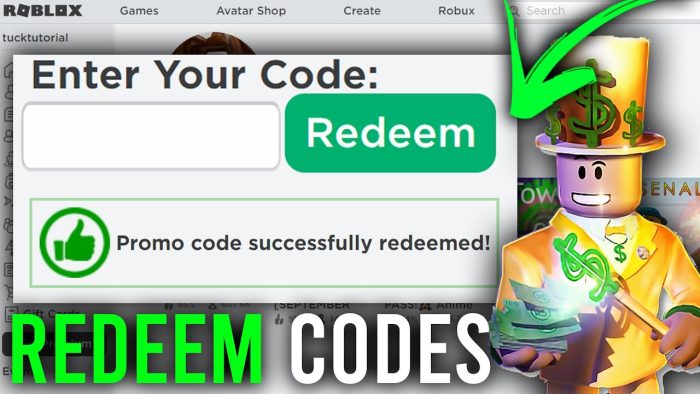 First, log in to an active Roblox account.

Once you're signed in, head over to the "Code Redeem Page" and paste the redeem code.

Then just click "Redeem," and the code will automatically be redeemed.

Note: Please take note that the promo codes mentioned above will only work on the official website of Roblox. It is recommended to always visit the official website for code redemption and refrain from using any third-party websites. If the redeemed item does not appear in your inventory, you can try redeeming the same promo code again.
Is There Any Other Way to Earn Free Roblox Promo Codes?
Yes, there is. You can earn free Robux through challenges. Roblox knows their users are always hunting for free promo codes, so they throw Roblox-made challenges to help out. It's the easiest way to get Roblox promo codes for free.
Winning these contests is a breeze – all you have to do is answer some simple questions, and you're good to go! However, only engage in these events through Roblox's official website and don't trust any third-party site. They're more likely to steal your details and scam you in the future.
How Long Does a Roblox Promo Code Last?
It depends on the coders for how long they choose to keep a certain promo code functional. Some codes may last an eternity, while others may expire within a few months. But to give you a rough estimate, the recently added promo code will typically work for at least a month.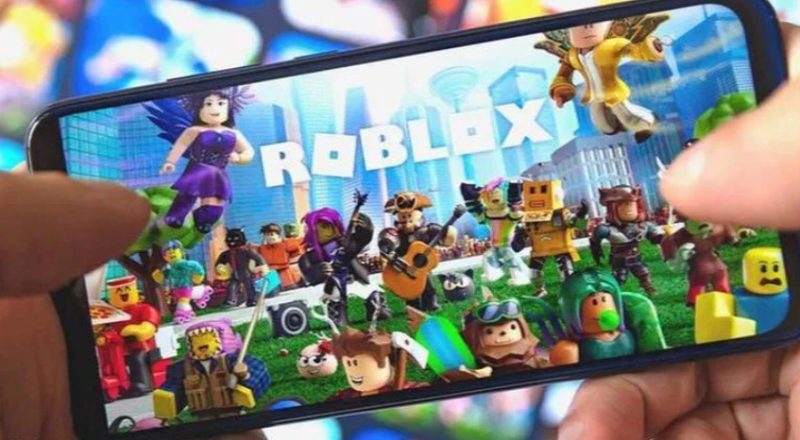 Can I Use Multiple Roblox Promo Codes at Once?
No, you can't. Roblox's system only allows one code per account and transaction. So, if you have more than one code, you have to redeem them separately, one by one. Plus, once you use a code, you can't use another one.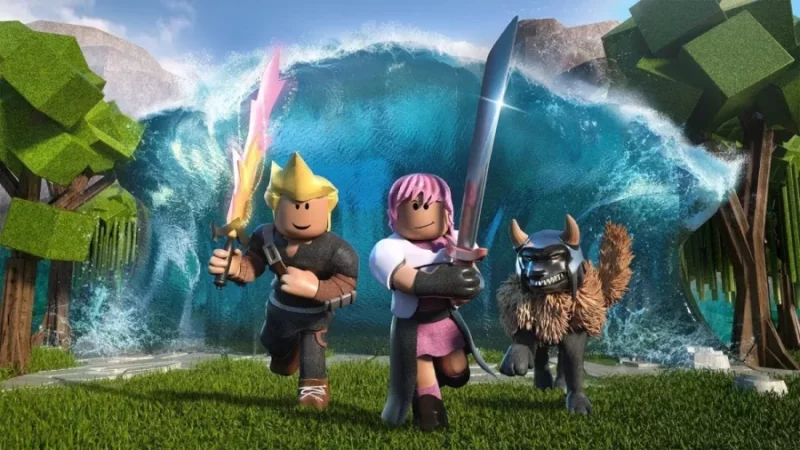 Conclusion
And with that, we come to the end of our blog. This was a detailed guide on Roblox promo codes. From telling you the working promo codes to the process of redeeming them, this post had it all. Now that you have reached this section, we hope you had fun adding a new collection of items from the redeem codes that too without any difficulty.