Have you heard about Snapchat Planets before? If not, then this article is for you! Almost every other platform is starting to charge for its premium subscription. These subscriptions offer unique features for paying users.
YouTube Premium, Whatsapp Business, and Telegram have already made the move to paid subscriptions. And following the same trend, Snapchat has launched its own Snapchat+ membership at an additional cost.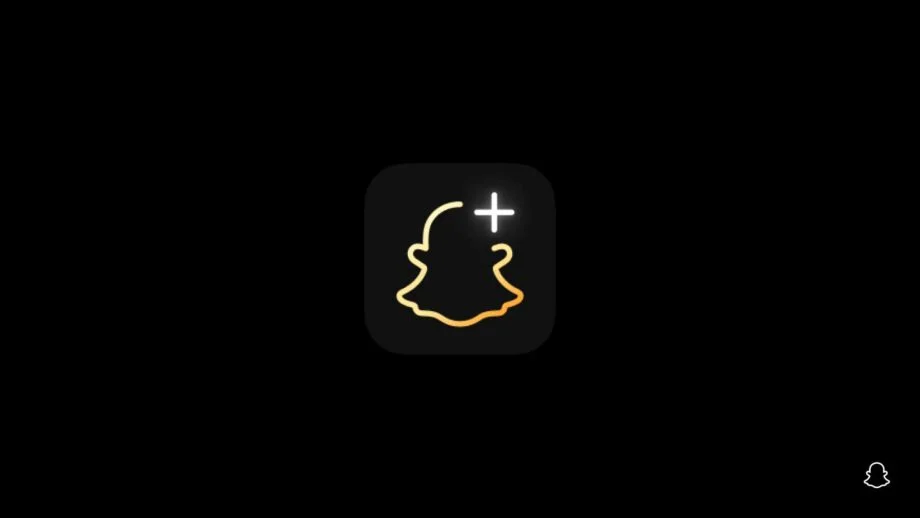 Snapchat+ offers exclusive features to those who pay, including Snapchat Planets. This feature sorts your friend list based on how frequently you message them and compares them to planets in the solar system. Feeling clueless about planets and their order? No worries, we've got you. Get ready to learn all about what Snapchat planets are, what they signify, and the order they appear in.
What is Snapchat Plus?
Snapchat+ is a premium subscription that, for an additional cost, grants users access to a variety of additional services. To use Snapchat Plus and all of its extra features, people must pay a monthly membership fee.
At $3.99 per month, $21.99 for six months, and $39.99 per year, Snapchat Plus is now available in the United States for iPhone and Android. In addition, you may try it out for free for a week before committing to a paid membership.
Perks of Snapchat+ include the ability to customize the Snapchat symbol, see who has rewatched your story, and designate certain people as BFFs. But it's important to remember that paying the monthly fee won't get rid of the advertising, so you'll just have to tolerate them.
Jacob Andreou, Snapchat's SVP of Business, has said that ads will stay around for a while on Snapchat and that they have no plans to remove the ads from their platform.
What Are Snapchat Planets?
Before you can understand what Snapchat Planets are, you need to be familiar with the way an actual solar system works. The planet near the sun is the closest. Based on this comparison, Snapchat has introduced a new function that is referred to as the Snapchat Solar system.
If you use Snapchat Plus, you will become the sun, and the first planet closest to you will portray the individual with whom you share the most snaps.  This particular person will also be shown on Snapchat as your "first closest buddy."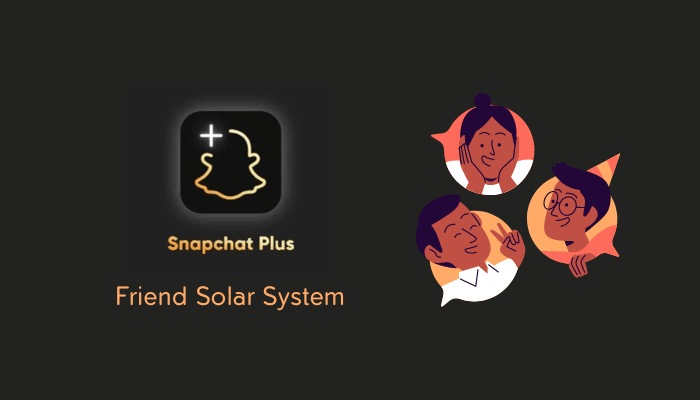 Similarly, the positions of the next planets will be determined based on your streak with that person. And the next planets will be shown as the second, third, or fourth planets.
Snapchat will show planets like this till the 8th planet. Keep in mind that the planets in the sequence that Snapchat uses should not be taken literally and that they are only a fun method to show off the app-based pals that you have. Also, this feature is only available for Snapchat+ users.
What's The Order of the Snapchat Planets?
Based on the streaks that you share with a person, Snapchat numbers those people in the following order:
1. Mercury:

Mercury is the planet closest to the sun. Hence, it makes sense that this bitmoji would appear in front of the person with whom you've shared the most streaks. You can also think of him as one of your best friends. Mercury is depicted with red hearts.
2. Venus:

Venus is the second planet in the Snapchat Planets solar system.  Your second closest friend is represented by the friend username mentioned, as they are the ones with whom you share the second-highest number of streaks. You may recognize it by its symbol, a "Beige planet with yellow, blue, and pink hearts."
3. Earth:

Earth is the third planet in our solar system, and on Snapchat, it denotes the third closest friend. Snapchat depicts this planet as an Earth surrounded by red hearts and the moon.
4. Mars:

Mars is the next closest planet to the sun, and it represents the fourth closest friend on your list. Snapchat represents it as Mars with blue and purple hearts.
5. Jupiter:

Since Jupiter is the 5th planet in our solar system and Snapchat displays the 5th closest friend on your friend list.
6. Saturn:

Saturn is the 6th closest planet to the sun in the solar system. And Snapchat uses Saturn to show the 6th closest friend with whom you share the most streaks.
7. Uranus:

Uranus is the 7th planet in the solar system. And Snapchat uses this planet to showcase the 7th closest friend in your friend list.
8. Neptune:
Lastly, we have Neptune. Neptune is the 8th and the last planet in the solar system. Hence, Snapchat uses it to show the 8th closest friend on your list. Snapchat shows this planet as Neptune surrounded by no hearts.
Key Features of Snapchat Planets:
Here are the best features of Snapchat Planets: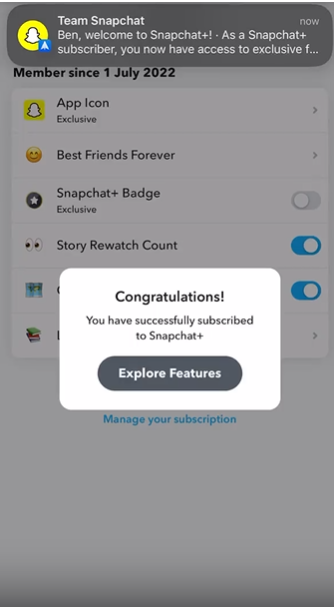 Augmented Reality: The feature uses augmented reality tech, which overlays digital aspects onto reality. This technology allows users to make and explore unique virtual worlds that blend smoothly with actual reality.
Customization: With Snapchat Planets, users can make their planets by playing around with the background, objects, and characters in their AR world. The freedom to do so means endless possibilities in crafting an AR experience that's all your own.
Interactivity: As the name suggests, Snapchat Planets are interactive. Users can play with objects and characters, getting them to do various things – like making a character dance or causing objects to move by tapping them.
Sharing: Once you've customized your planet, you can send it to friends and followers on Snapchat. You can also hold onto it and share it on other social media platforms.
Community: Snapchat Planets features a community of users who share and discover new planets. Many have made unique planets, so you can browse through a lot of options to your heart's desire.
Marketing: Companies can also utilize Snapchat's Worlds tool to create their own virtual reality experiences to promote their brand. This function lets businesses produce stimulating and interactive experiences aimed at capturing the attention of a younger audience. 
How to Try Friends Solar System With Snapchat+ Free Trial?
Snapchat+ usually costs $3.99 a month, or $21.99 for half a year and $39.99 for the whole year in the US. However, you can try the Snapchat Planets for free for 7 days to get familiar with how Snapchat Planets work.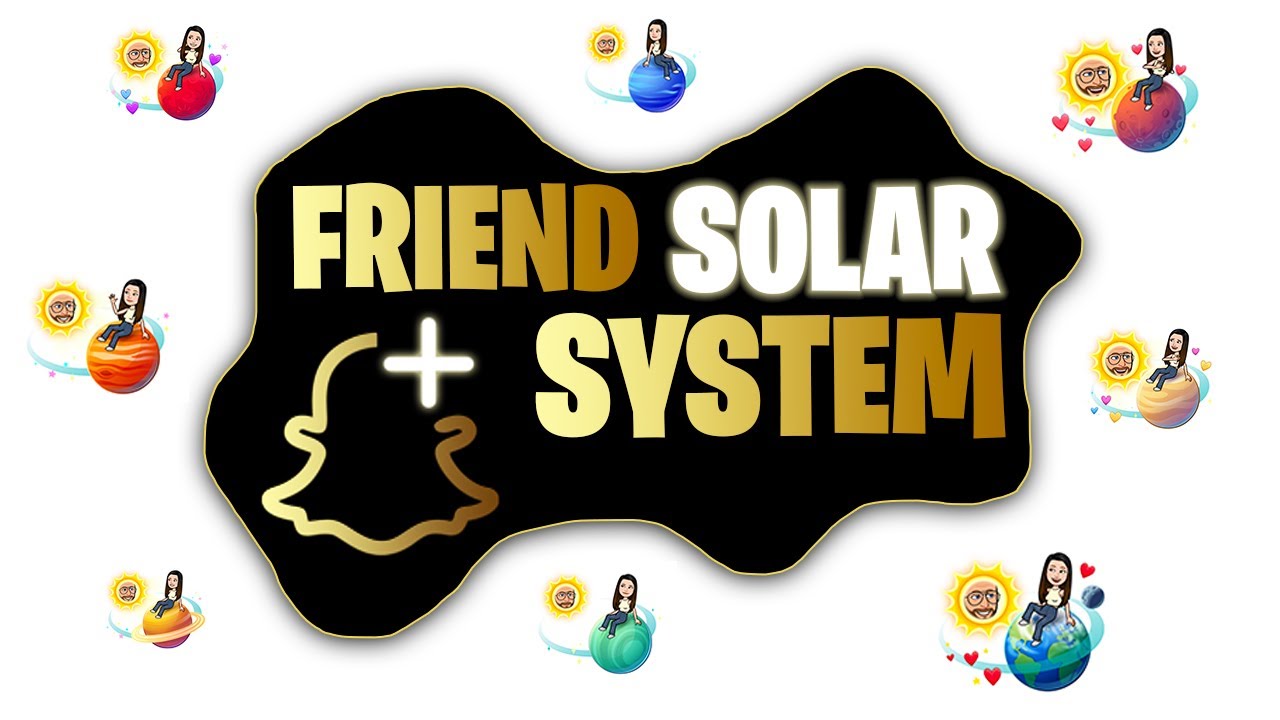 If you don't want a pricey subscription but still want to check out which planet is yours, you can use the free trial. Just follow these steps:
Upgrade your Snapchat app to the latest version.

Open the app and click on your profile.

Tap the "Snapchat+" logo.

Read the details and choose your plan.

Click the "Start 7-day free trial" button.

Lastly, choose a payment approach for your subscription.
Once your free trial starts, you can go to one of your friend's Friendship Profiles, find the Best Friends badge, and click on the gem-encrusted border. You'll get details on which Snapchat planet you belong to in the Solar System of friendship.
How To Create Your Planet On Snapchat?
Making your world on Snapchat is a super cool way to add some personality to your Snapchat account. You can create a 3D digital world and share it with your friends using Snapchat's Lens Studio. Here's how you can create your very own planet on Snapchat: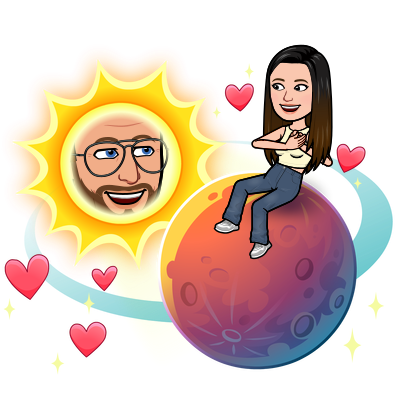 Download Lens Studio: Get Lens Studio for free on Windows and Mac by downloading and installing it from their website.
Start a new project: Once you have Lens Studio installed, start a new project and select "3D World" as your template.
Create your planet: Now it's time to get creative! You get to design your planet using some 3D wizards in Lens Studio. You can make it unique by adding all different types of textures, colors, and shapes.
Add animations: Take your planet to the next level by adding animations. You can add all sorts of things, like rotating planets or even a shooting star.
Add some interaction: Making your planet interactive is simple; just add some triggers! You can add an event that shows a meteor shower when a user taps on the planet, for example.
Test out your Lens: Before sharing your Lens with your friends, make sure it's working smoothly and as you intended.
Share your Lens: When you're all good with your Lens, share it with friends by either sending them a Snap or posting it to your Story.
When you create your planet on Snapchat, it can be a really fun, rewarding experience. With Lens Studio, you've got all the power to make your imagination come to life and show it to the world.
Conclusion:
Snapchat Planets is an awesome feature on the Snapchat app that lets you make and share your own AR planets. You can customize tons of things and characters and let your imagination fly. As AR keeps getting better, we can expect Snapchat Planets to get even more amazing with new updates and features. So why not give it a shot and make your planet on Snapchat right now?
More for you: