If you're looking for some apps like TikTok, you're at the right place! In the past few years, TikTok has blown up as a popular social media app that lets you make and share funny videos with music, cool effects, and filters.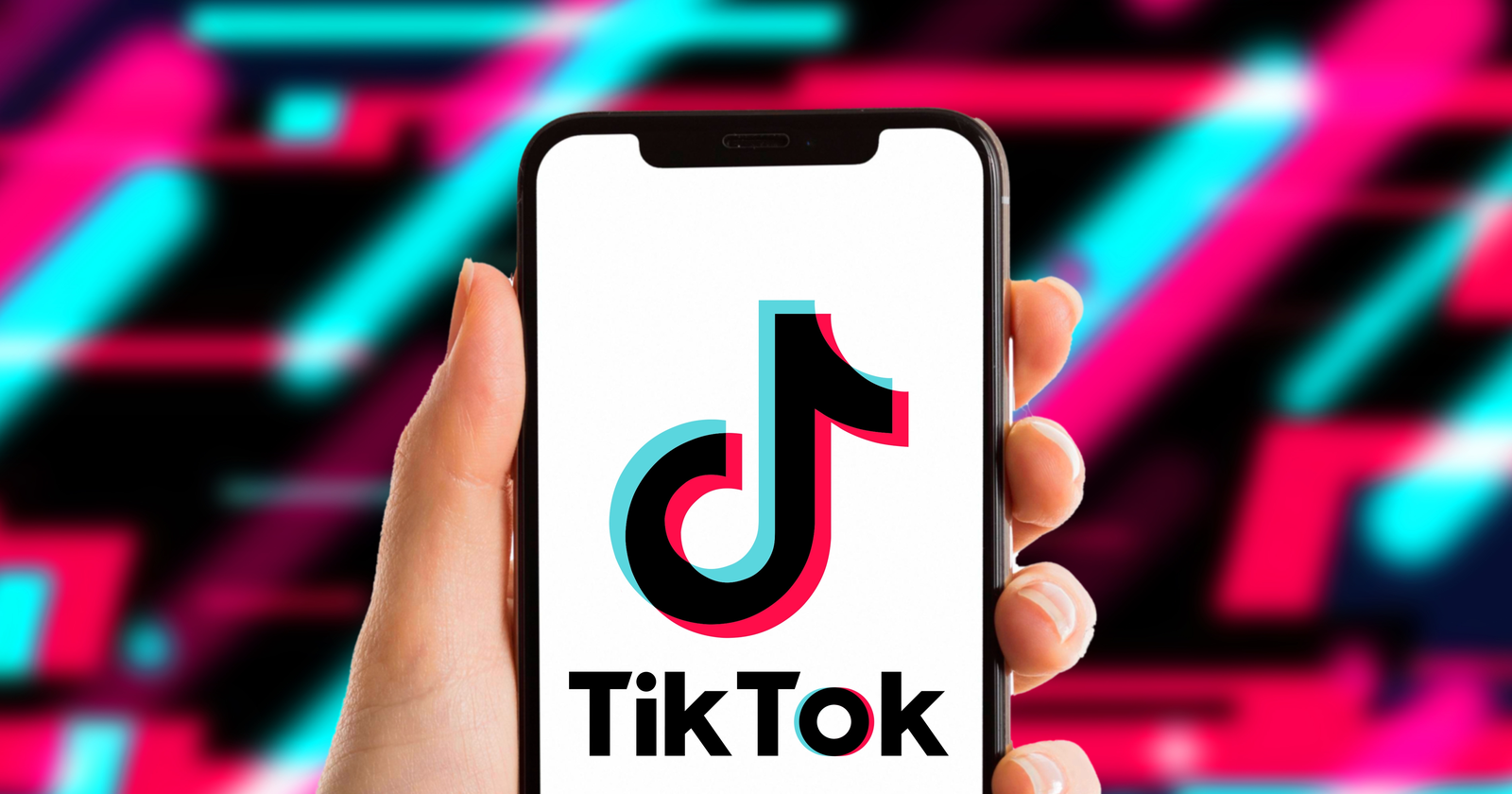 People are getting worried about privacy and security issues with the app, and so many people are looking for alternate options. Nowadays, various other apps are like TikTok, but safer and more secure for users. This article will provide you with some of the best TikTok alternatives out there. So, without further ado, let's get right into it!
Top 11 Best Apps Like TikTok
While TikTok is among the most popular social media sites. Here are 11 equally good apps that are similar to TikTok: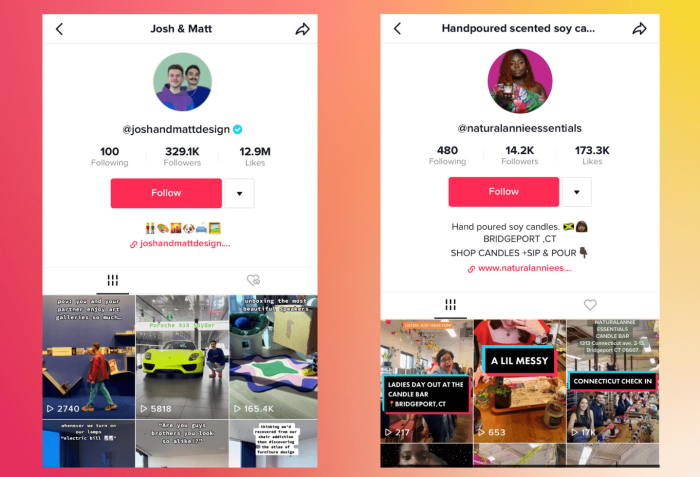 Instagram is among the most widely used social networking sites. Instagram Reels are Instagram's short video platform. With Reels, you can attract new viewers who aren't already following you by posting videos to your feed and tagging them with relevant hashtags. You can also record videos of up to 1 minute on Instagram Reels. You can also add music, stickers, filters, and other effects. Despite its limited editing capabilities, Reels still lets you trim unnecessary footage and adjust the speed of your clip.
Businesses and creators are also using Instagram reels to show off their products and make their brands popular in fun ways. Reels are great for influencer marketing, and brands can partner with creators to make cool videos that can promote their products.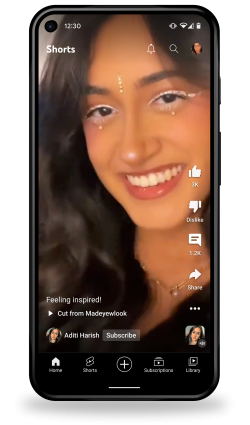 YouTube Shorts is a fresh feature added by YouTube that lets users make and watch short videos that are not more than 60 seconds long. It was first rolled out in September 2020 as an answer to TikTok's growing fame.
Since its launch, YouTube Shorts has become popular in various countries, such as the United States, the United Kingdom, Canada, Australia, and more. Youtube Shorts is a great platform to show your talent to a vast number of people.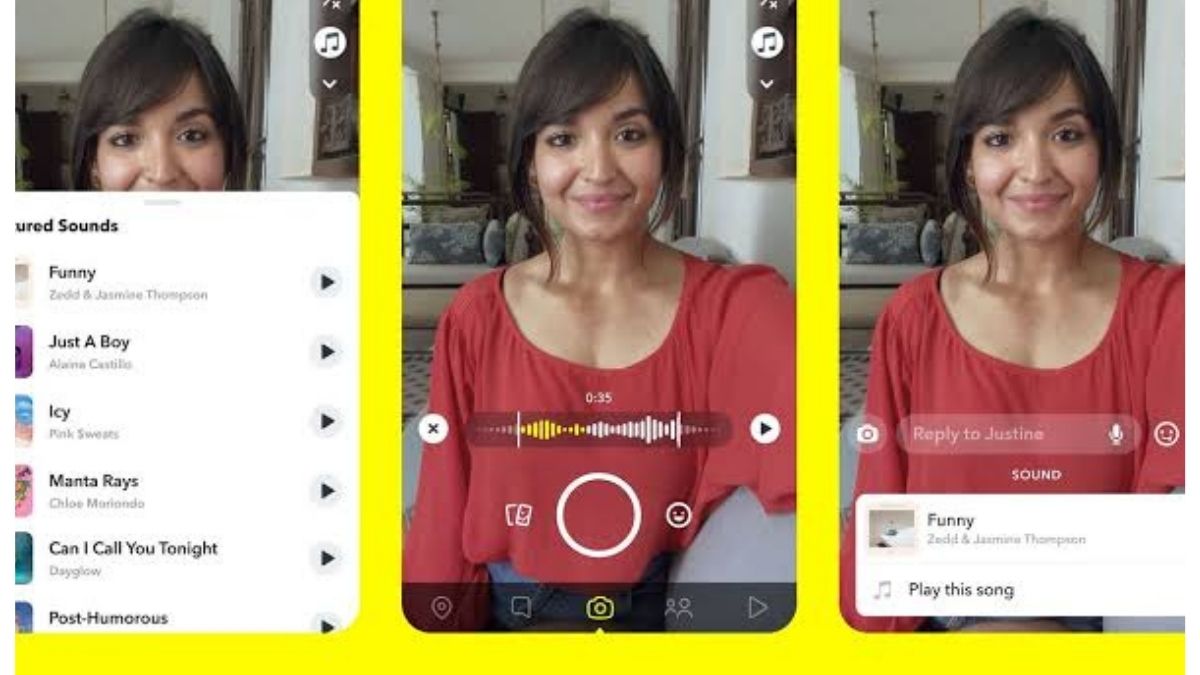 Snapchat is a social media app where you can send snaps to your friends. These snaps can be photos as well as videos. It was made in 2011 by some students at Stanford University, and now everybody uses the app all day long. There's more to Snapchat than making and sharing videos. Medium-to-large companies can utilize the platform to promote and share their brands. And due to Snapchat's larger user base, your brand may well be exposed to a larger audience.
So, Snapchat is the ideal platform for launching a brand-new product. In addition to its value as part of a social media marketing plan for content and brand building, Snapchat is also great for private usage. With Snapchat's "story" function, for instance, you can create your library of short videos.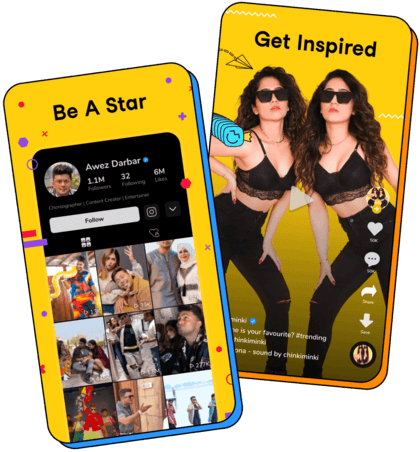 Moj is a social media app that came out in 2020. It lets you make short videos and share them with your friends and followers. This app is quite similar to other social media apps like TikTok, Instagram Reels, and Youtube Shorts. 
The app has a very user-friendly interface. In Moj, you can create a profile, follow other users, watch videos from people you follow, or see what's trending on the app. You can also use various tools and funny effects to make your videos more interesting.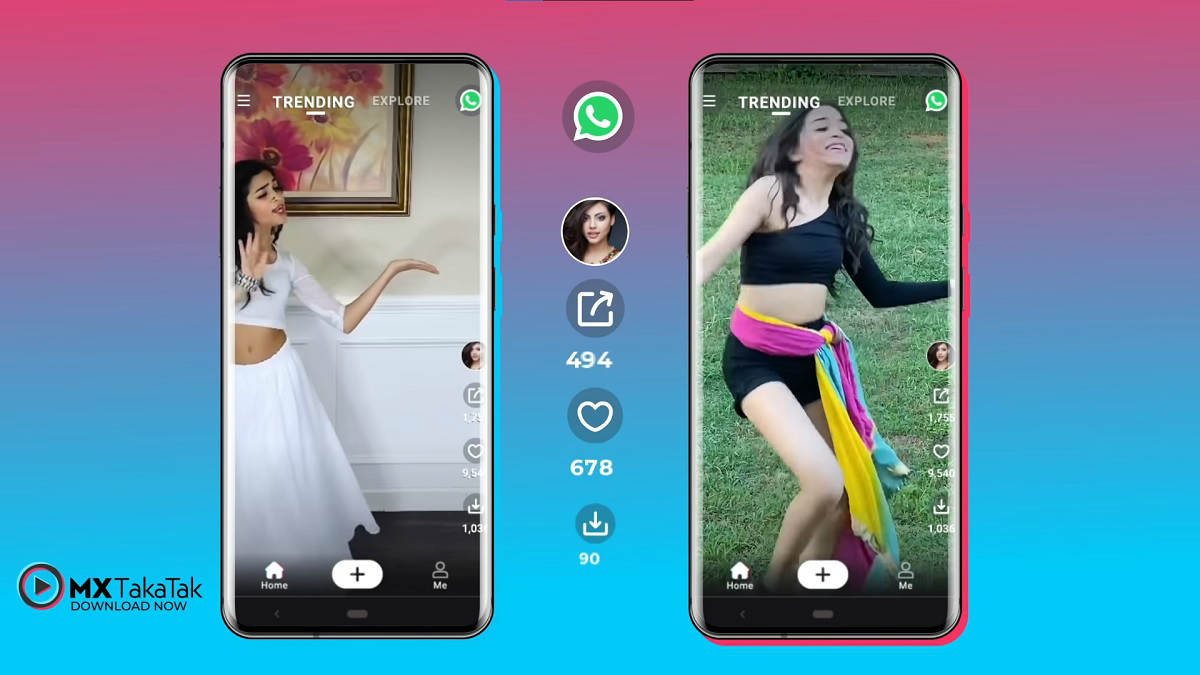 MX TakaTak is another app that has been a huge hit. It's from MX Player – the worldwide famous media player. MX Takatak's interface is really easy to use, and it also has a huge fanbase. Hence, making it the best option for TikTok.
MX Takatak is a short video social network with over six million people using it every month. You can make short videos, lip sync videos, or music videos and then share them on any social media platform. MX TakaTak has pretty good ratings, with 4.2 stars on the Google Play Store and 4.4 stars on the Apple App Store.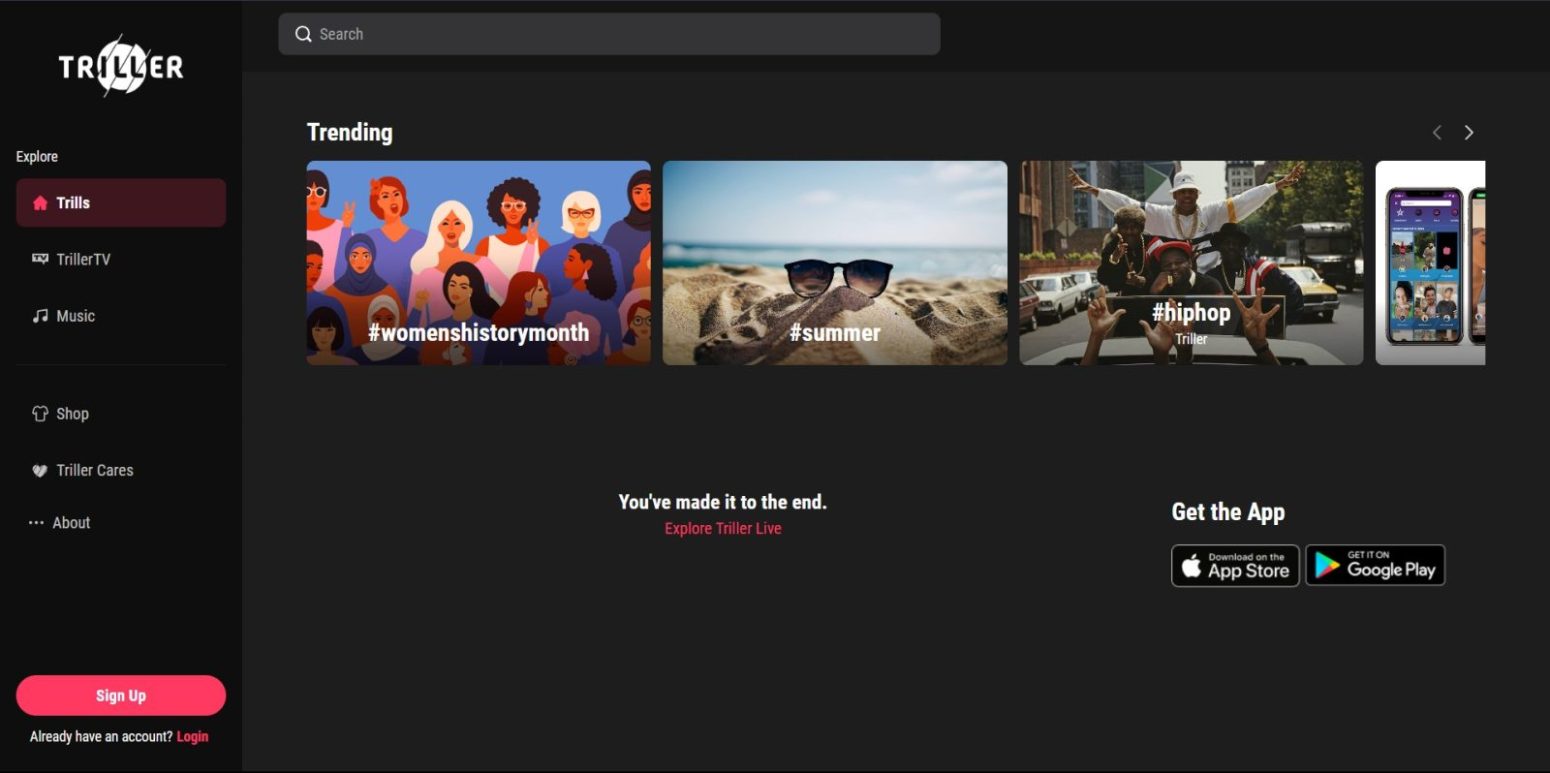 Triller is an impressive app that came out in 2015. In Triller, people can make and edit quick short videos. Singers like Chance the Rapper and Justin Bieber have also used it. Not only does Triller provide you the ability to produce clips on your own, but it also allows you to be able to collaborate with other people to make short videos. You can also edit each clip with various filters, overlays, and other effects.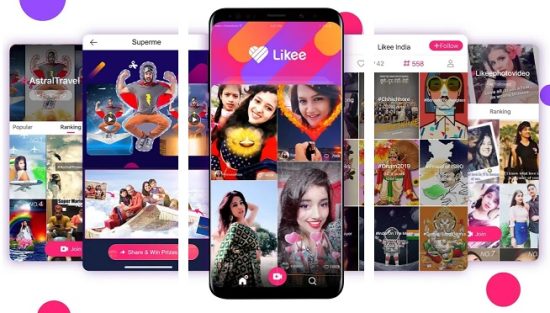 Likee is very similar to TikTok and has all the features that TikTok offers. On Likee, you can create short videos similar to TikTok and then share those videos on social media. You can also add cool effects, animations, and music to your videos to make them more unique. It also lets you modify the speed of the video you make and you can speed up or slow down your video.
Likee offers various customization options like stickers, filters, video effects, and much more. It even has a face-swap feature and a virtual makeup feature. You can use all these features offered by Likee to make highly engaging videos.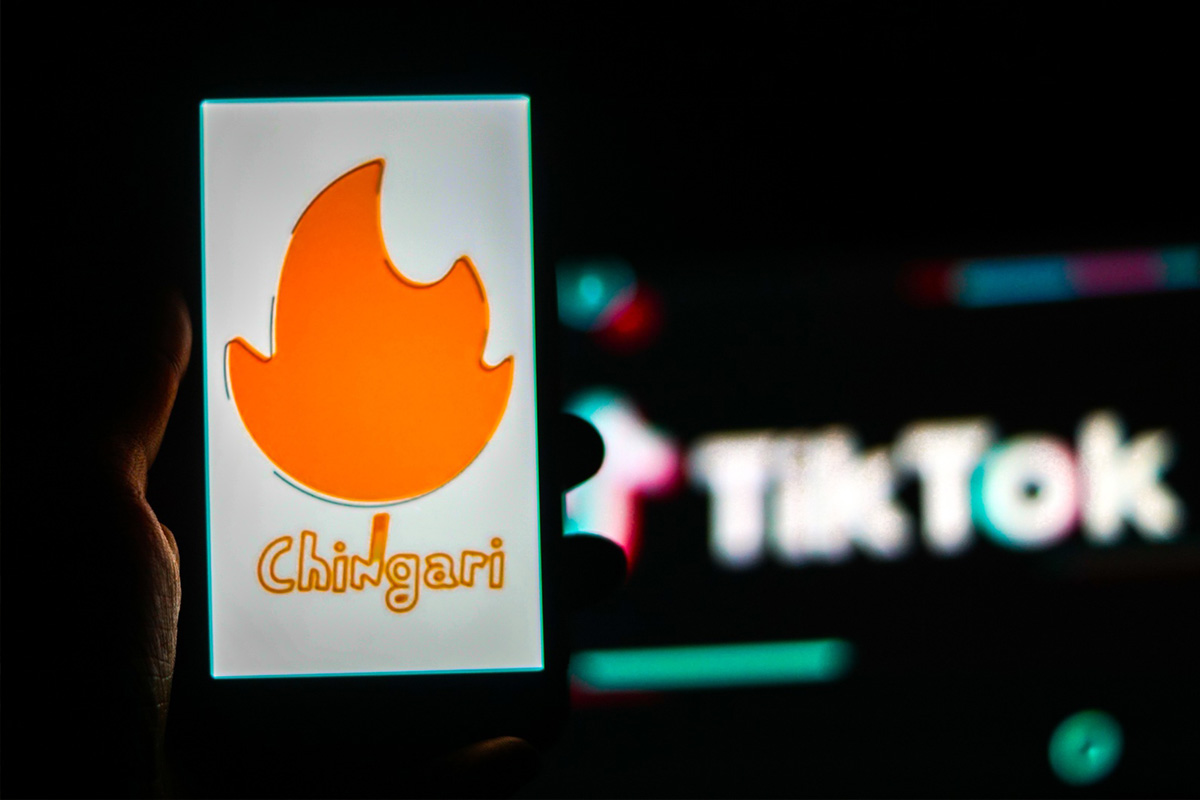 Chingari is a fantastic alternative to TikTok. The app was developed by a group of mechanical engineers and media experts. The app's user interface is very easy to use and engaging, much like that of TikTok. Chingari also has awesome filters and an extensive music collection. Moreover, the Chingari app is available in more than 20 different languages. Recently, Chingari released its crypto called "Gari."
9. Cheez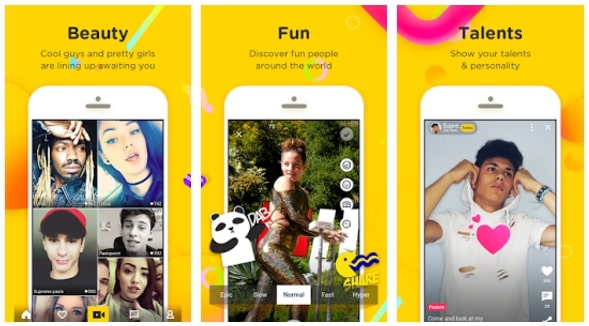 Cheez is another good TikTok alternative. With Cheez, you can shoot short videos and then edit them right there in the app. You can also add cool filters, effects, music, and much more to make your video more exciting. Cheez has thousands of live filters, animated stickers, and video effects that you can use to show your creativity.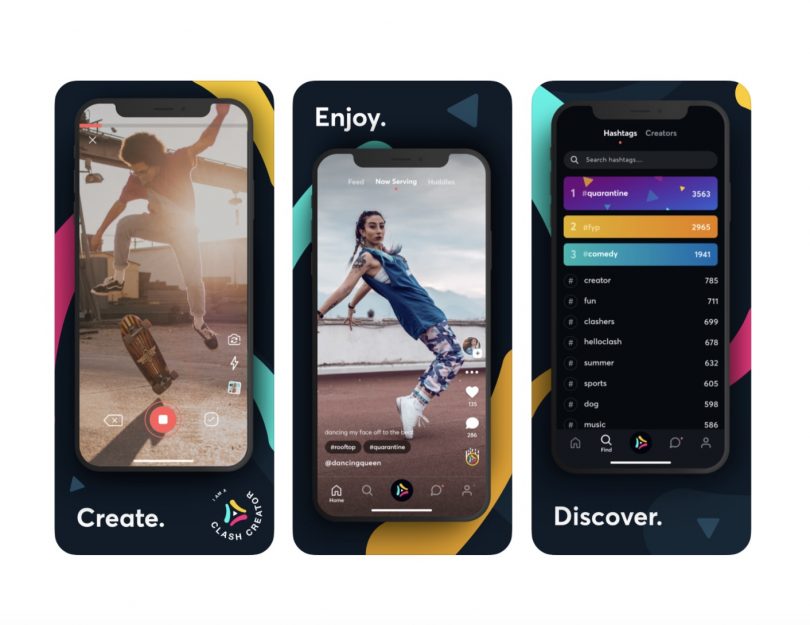 Clash is an app that lets you make and share short videos. Clash has a page called "Now Serving" that shows all the trending things people are posting from all over the world. However, unlike TikTok, Clash doesn't let you add any existing music. Rather, you have to create your music. The interface of Clash is highly identical to TikTok and it is very intuitive.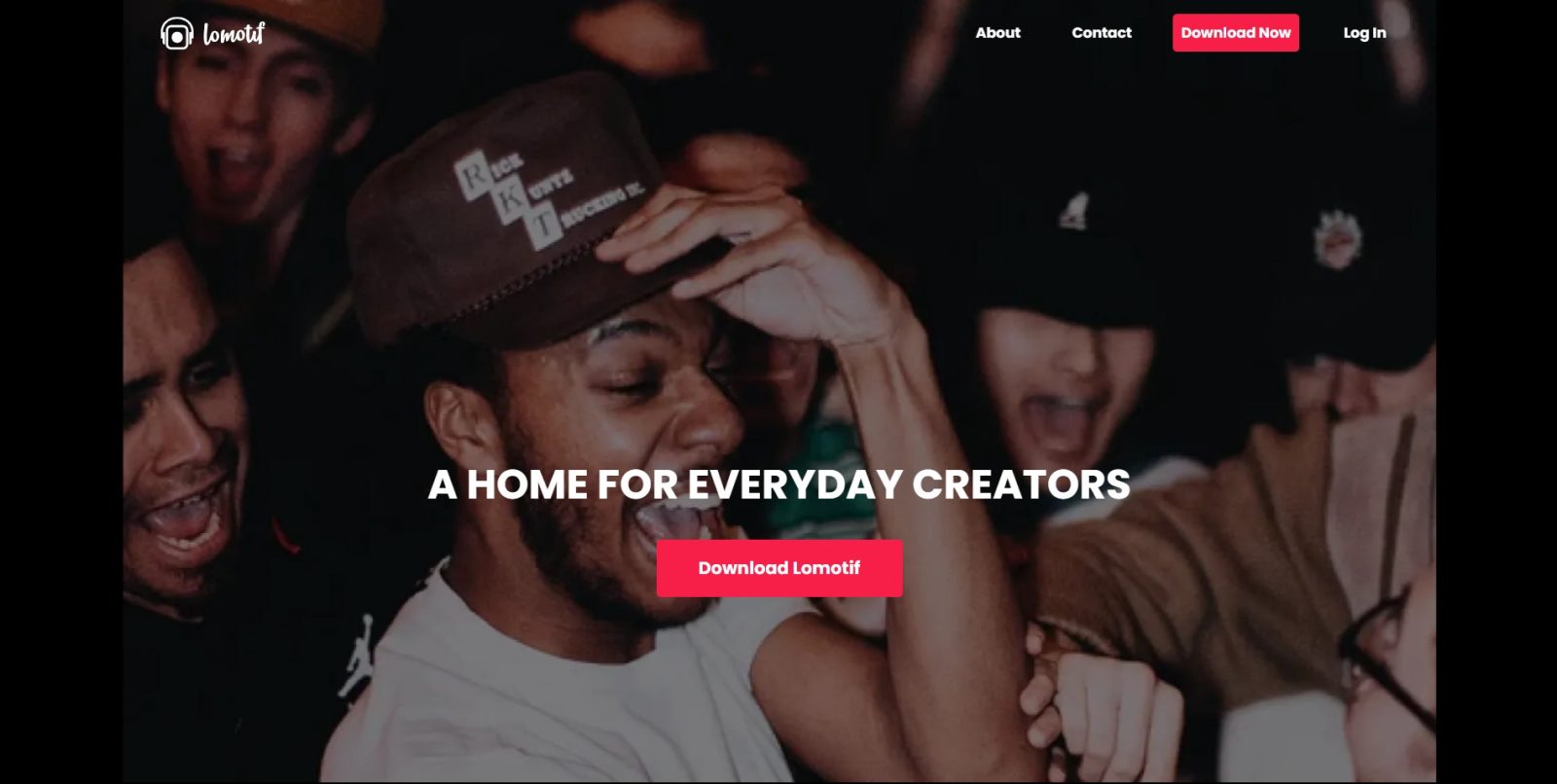 Lomotif started on iOS, but now it's on Android too. It is very similar to TikTok. In Lomotif, you can trim, slow down, zoom in and out, and do other things to your videos. Plus, you can make them better with music and other cool effects. With Lomotif, you can show off your creativity and connect and engage with other people. You can also collaborate with other creators or friends to make sure more people see your videos.
Conclusion 
And with that, we come to the end of this article. All of the apps discussed here are available for both iOS and Android. While these apps like TikTok share the same interface and features, we still think TikTok is better due to its majority of market share. However, it is never a bad idea to give these TikTok alternatives a try.