If we talk about entertainment, then movies are probably the first thing to come to our minds. Especially in the past couple of years when everyone was stuck at their home, a lot more people have started to enjoy watching them. And out of all the different genres like romance, sci-fi, horror, and whatnot, the mystery genre makes it to the top of most people's lists. Not only is it extremely entertaining but will also keep you on the edge of your seat wondering what might happen next in the story.
That's why mystery movies are a great way to get your mind running while also honing your question-solving skills. They might make your brain hurt a little, but the overall process is extremely exciting. Be it about finding out who killed who or something that's beyond understandable, these films keep you hooked. And because of how many people love them, Netflix has curated a huge catalog for people to watch.
However, with the plethora of mystery movies that are available on the platform, it might be overwhelming for you to make a choice. So, to make your decision-making process a little easier, we have created a list of the 10 best mystery movies on Netflix. These are extremely thrilling and will not leave your mind for days to come. And as long as you have a subscription, you will easily be able to watch these movies. If you are a college student, here's how you can avail the Netflix Student Discount.
Mystery Movies On Netflix | 9 Best Picks
Mystery movies are a great way to keep the horses in your mind running and indulge yourself in a world of thrill and excitement. So if you love anything mystery-related and have a Netflix subscription, then these are the 9 best mystery movies on Netflix that you must watch. These include everything from psychological thrillers to horror mysteries that will give you a chill down your spine and will keep your excitement up throughout. So no matter what you feel like watching, we have got you covered.
1. Glass onion: A Knives Out Mystery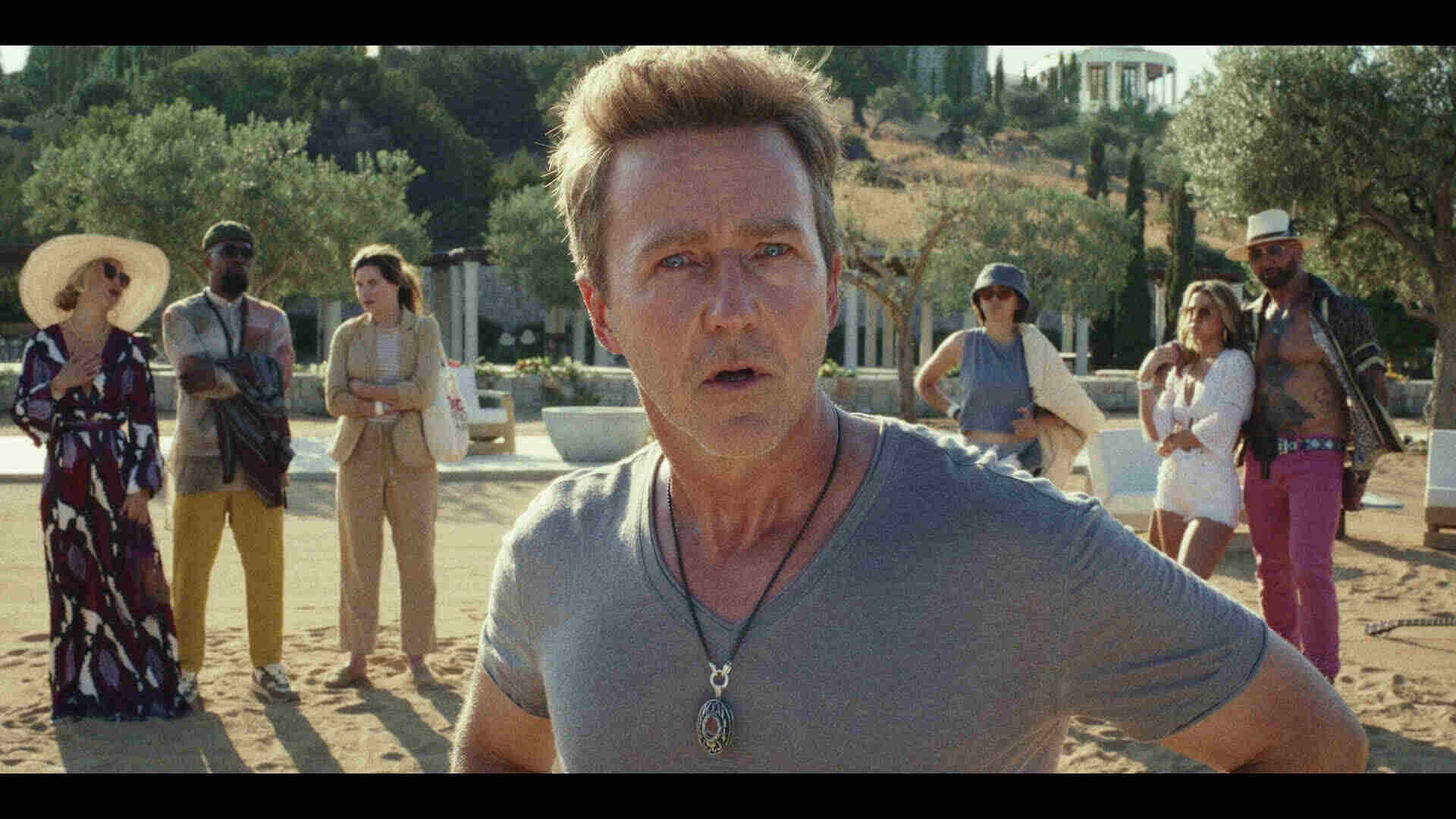 This is a mystery thriller starring names like Daniel Craig and Edward Norton and is a standalone sequel to "Knives Out" which was released in 2019. It follows five friends who get invited by billionaire Miles Bron to his private island to indulge in a murder mystery get-together. But the hypothetical situation soon turns up becoming real. One person ends up dead and now everyone has become a suspect.
The film is full of suspense and is full of crazy plot twists that will keep you wondering till the end. Also, there is quite an emphasis on comedy, so if you don't want an intense mystery, then this would be the perfect pick for you.
Director: Rian Johnson
Release Date: 10 September 2022
IMDb: 7.2/10
2. Birdbox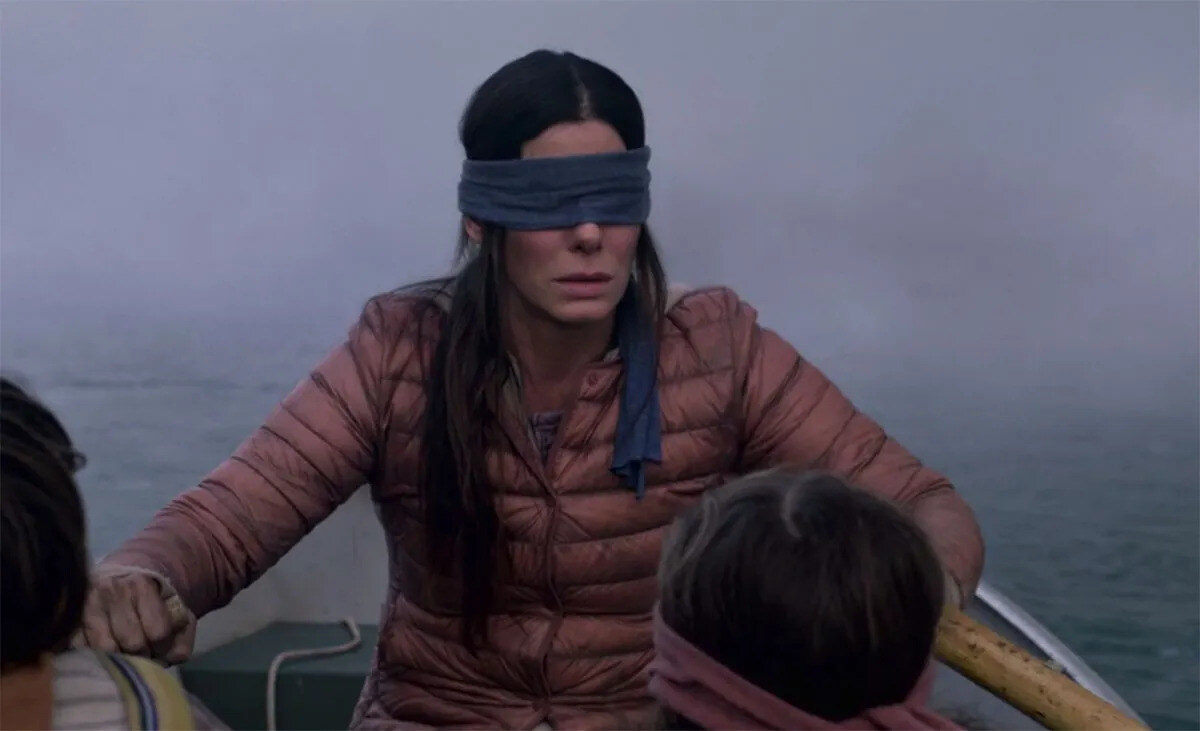 This is a mystery thriller film based on a book of the same name. The story follows the main character Malorie Hayes and her two children and is set in a post-apocalyptic world. She, along with her two kids have to cross a treacherous river to get to someplace where they can be safe. But, the journey is not easy since they have to keep their eyes closed due to an ominous force that they can't see or else they die.
The movie has gained praise and recognition from critics and viewers from around the globe for its incredible direction and acting. It even became one of the highest watched movies on Netflix in less than a month since it got released.
Director: Susanne Bier
Release Date: 14 December 2018
IMDb: 6.6/10
3. I Am Thinking Of Ending Things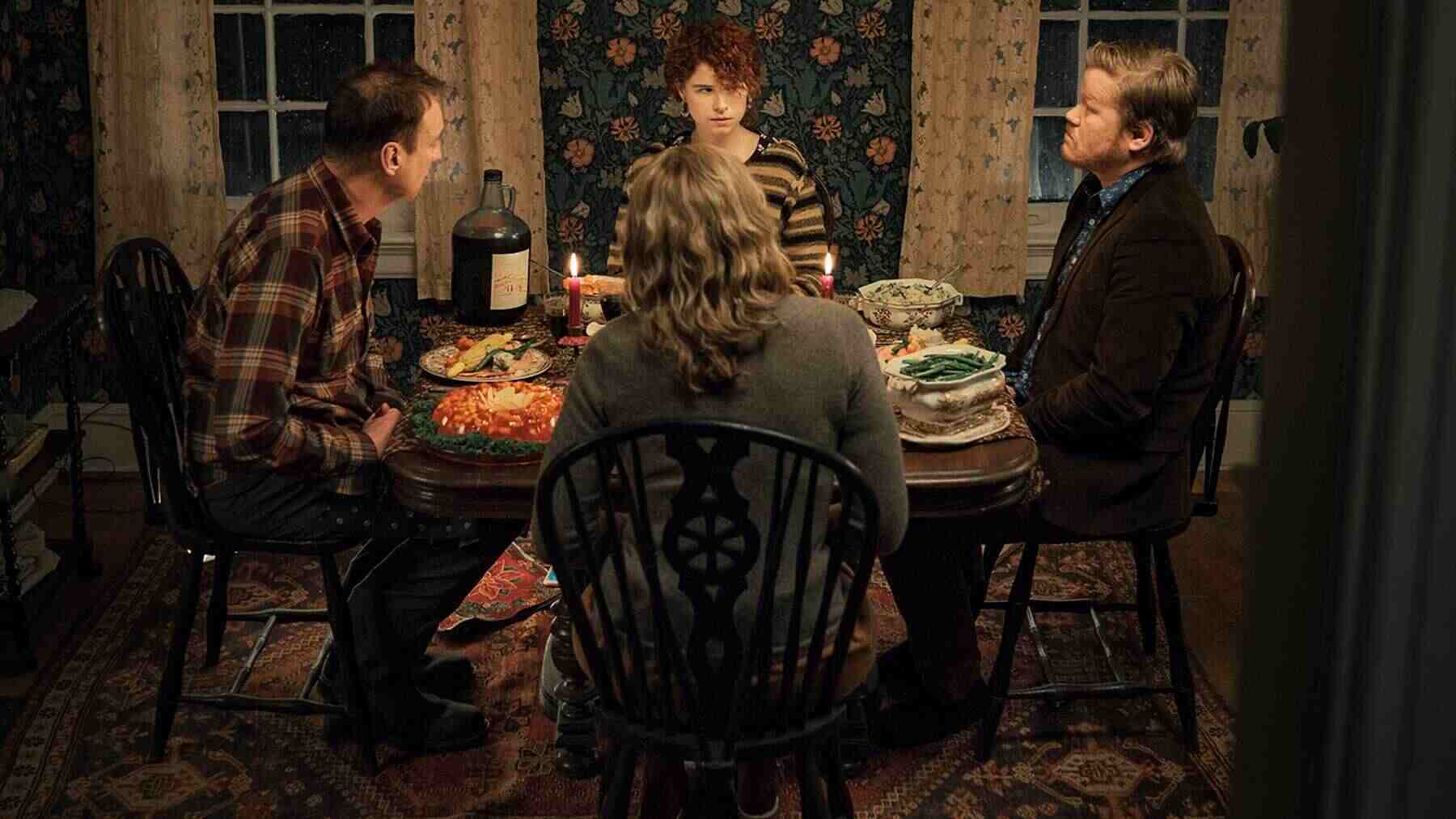 This mystery movie is a great blend of psychological thriller and horror and is based on a novel of the same name. It follows a girl named Lucy and her boyfriend Jake who have gone on a road trip to have thanksgiving dinner with Jake's parents. She has plans to end things with him, but as the day progresses, things start to take a more bizarre turn.
The movie is truly mind-bending like most of Kaufman's works and will keep your head spinning for a long time. It almost seems like you are in a dream. It might not be the easiest to understand, but because of how unique it is, it deserves a spot in our list of the 10 best mystery movies on Netflix.
Director: Charlie Kaufman
Release Date: 4 September 2020
IMDb: 6.6/10
4. Enola Holmes

Starring big names like Millie Bobby Brown and Henry Cavill, this mystery crime movie is an adaptation of the first novel of "The Enola Holmes Mysteries" series. It follows the story of a young teenage girl named Enola Holmes, the sister of Sherlock holmes, who leaves her home in search of her missing mother. In her journey, she solves mysteries and helps a runaway lord while also trying to outwit her brother.
The overall storyline and direction of the movie are very well done and the product is great as well. It is not that intense and something you can watch with your whole family. Also, once you are done with this, there is part two of the movie that you can enjoy.
Director: Harry Bradbeer
Release Date: 23 September 2020
IMDb: 6.6/10
5. Shutter Island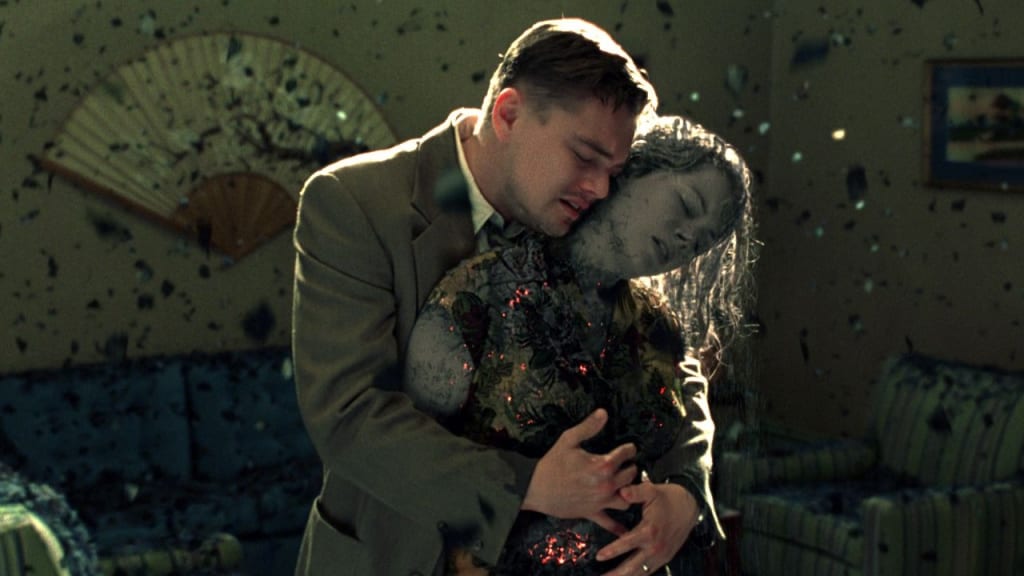 The movie stars Leonardo Di Caprio as one of its main characters and is based on a book of the same name. Its plot revolves around a U.S. marshal named Teddy Daniels who is assigned a case of a patient who has gone missing from the Shutter Island Ashecliffe hospital. He and his partner have to investigate this disappearance but they find a lot of the secrets that the hospital harbors during the process. Overall, the film is a nice blend of horror and psychological thriller elements and will keep you engrossed in the story till the very end.
Director: Martin Scorsese
Release Date: 19 February 2010
IMDb: 8.2/10
6. The Call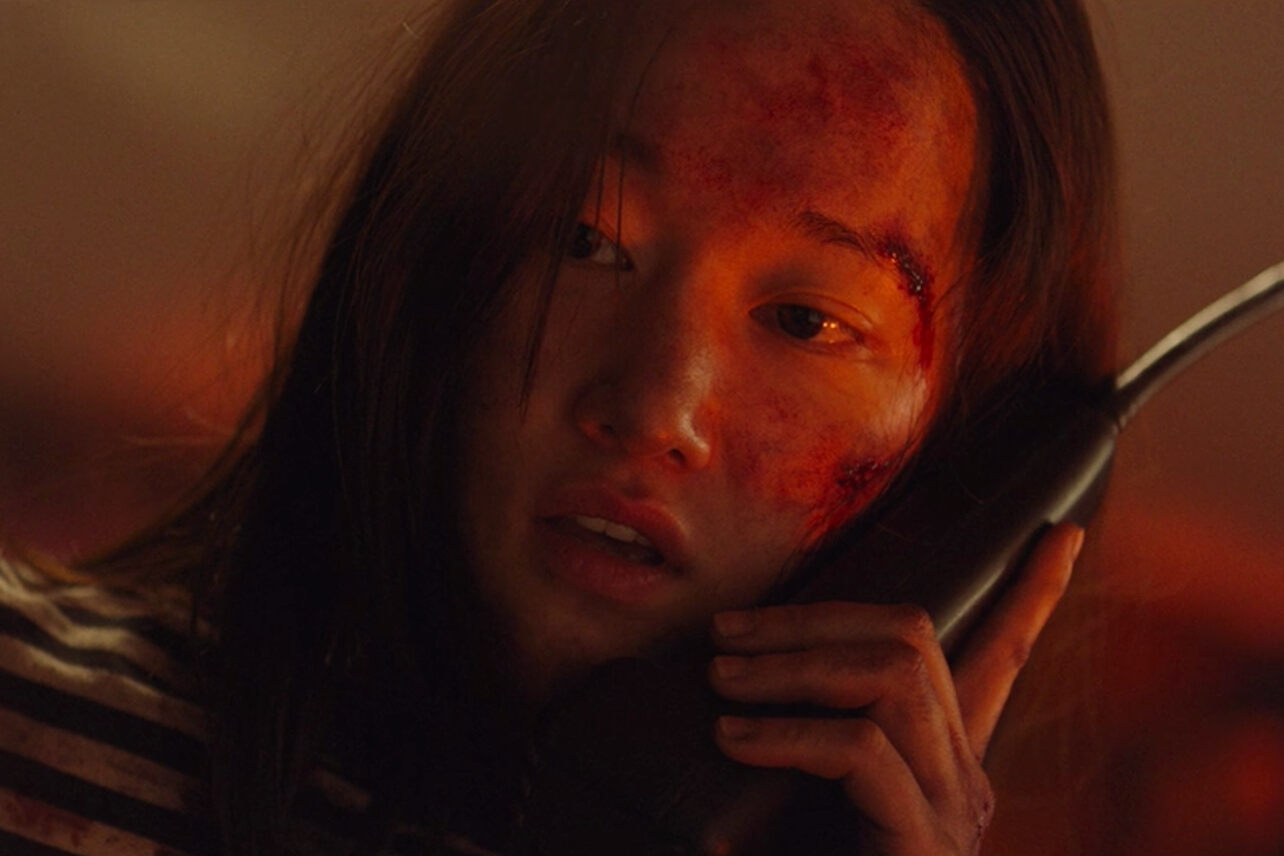 This is a popular South Korean mystery thriller starring two renowned actresses including Park Shin Hye and Jeon Jang Su. It follows the story of the two main characters Seo Yeon and Young Sook, two women living in different periods. However, their life gets tangled they get connected through a phone call, even though they are twenty years apart.
The film is a rollercoaster ride of emotions. It is dark, full of twists, and has supernatural aspects to it. So if you are into a gripping mystery with some horror in it, then you must give this one a watch.
Director: Lee Chung Hyeon
Release Date: 27 November 2020
IMDb: 7.1/10
7. When The Crawdads Sing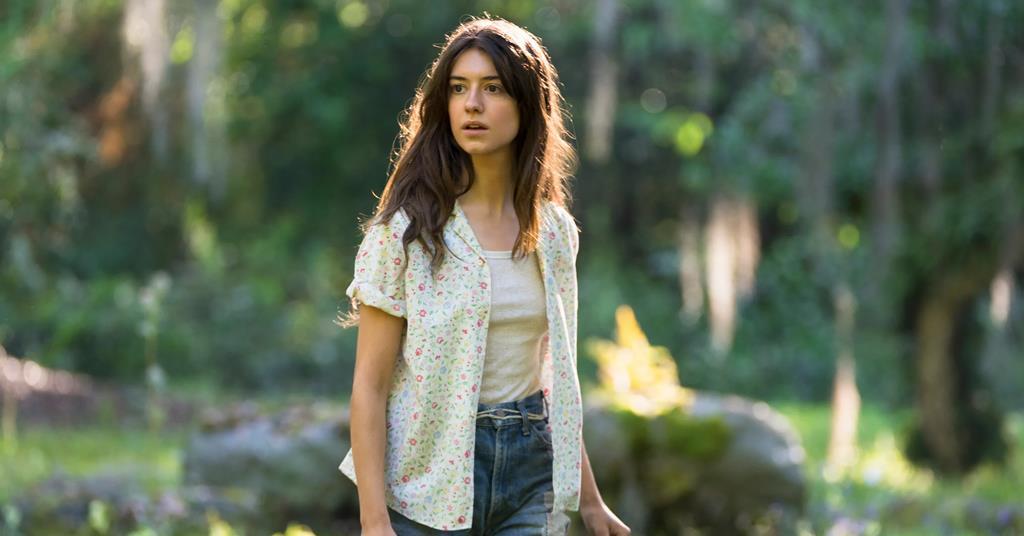 The film is adapted from a book written by Delia Owens of the same name. It stars names like Daisy Edgar Jones, Taylor John Smith, etc., and was well-received by viewers for its brilliant acting and cinematography. The plot revolves around a girl named Catherine Clark who is left alone at home in a marsh after everyone from her family left her. She is trying to survive by herself but is soon met with misfortune as she becomes the suspect in the murder of her ex-boyfriend.
This is a very well-produced murder mystery that will leave you thinking even till the very end. So if you are a fan of the book, then you would probably love the movie as well. But even if you have not read the book yet, you can still enjoy it.
Director: Oliva Newman
Release Date: 15 July 2022
IMDb: 7.2/10
8. Lost Girls
This mystery drama film revolves around a woman named Mari Gilbert whose daughter goes missing. Law enforcement isn't the most active so she ends up starting her investigation. Her search leads her to the south shore barrier islands of Long Island. But during the process, she brings to attention the brutal murder of the sex workers. The film shines a light on an important topic and also offers a lot to learn about. The viewers can feel the emotions of the character, which is why this is definitely among the 10 best mystery movies on Netflix.
Director: Liz Garbus
Release Date: 28 January 2020
IMDb: 6.1/10
9. Forgotten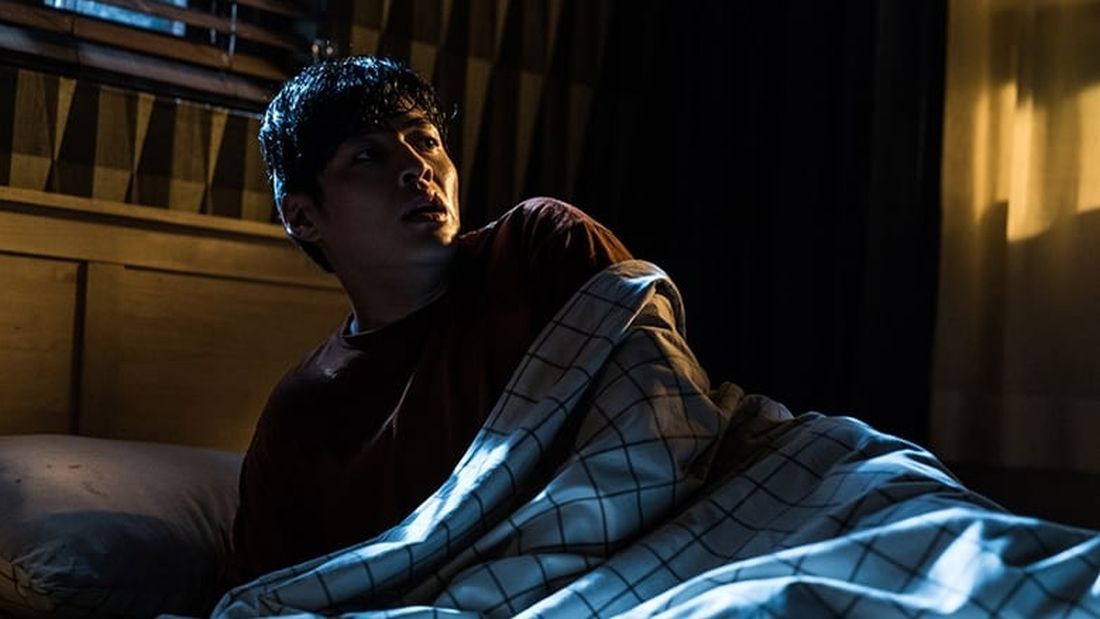 This South Korean mystery thriller stars Han Jun Jang, a renowned name in the acting scene of the country, as the main character of the film. Its plot centers around a boy who embarks on his journey to find the truth behind his brother's disappearance. His brother had gone missing and returned after nineteen days. However, he had no memory of what had happened during that period.
The movie is something that will make you more interested with every passing second. It will make you question what truly happened. Some of its scenes will also give you goosebumps, but overall, you will surely enjoy it.
Director: Jang Hang Jun
Release Date: 29 November 2017
IMDb: 7.4/10
Bonus Pick | Luckiest Girl Alive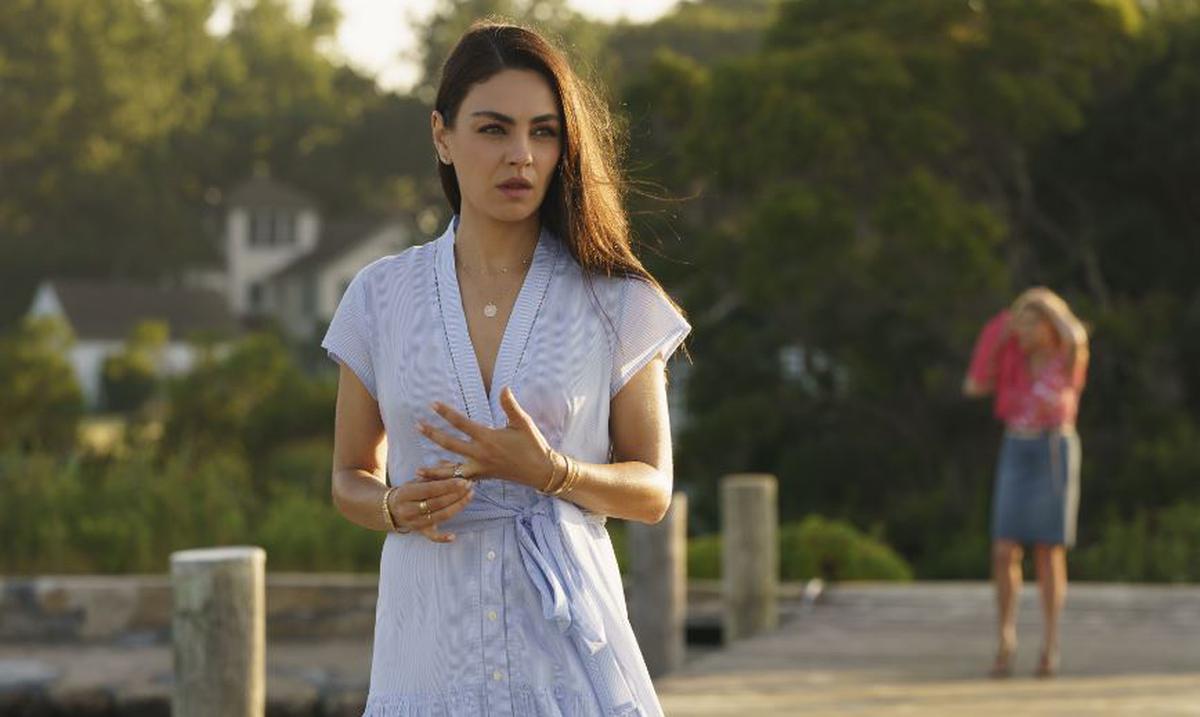 This movie is based on a novel of the same name and includes Mila Kunis as one of the main cast members. It follows the story of a woman named Ani FaNelli living a great life in New York. However, she gets confronted with her traumatic past as she talks to the director of a documentary film about the school shooting that she experience twenty years ago.
The film brings to attention sensitive topics like rape, gun violence, slut shaming, etc., and the trauma of people who experience this. The storyline is quite intense and full of drama and thrill. The incredible performance of the actors and the overall direction make this movie a good watch.
Director: Mike Barker
Release Date: 30 September 2022
IMDb: 6.4/10
Conclusion
These were the 10 best movies on Netflix that have some of the best storylines and incredible cast members. These are perfect for a movie night when you are in the mood to watch something full of suspense and will keep your brain stimulated. Furthermore, if you want to escape the real world for a while, then these are exactly what you may need. It also doesn't matter what you end up picking, all of the ones mentioned in the list above will keep you thoroughly entertained.