Hulu is one of the biggest streaming platforms of our time with an immense collection of movies and TV shows for people to enjoy. But as good as it is, it is a paid service. And everyone can't be able to afford their subscription. It does take a chunk out of your pocket and it might not be worth it for people to spend such an amount on entertainment. In that case, they can make use of free Hulu accounts.
This way, they would not have to pay a penny and could still enjoy all the benefits of the service. To help you with that, here we have mentioned some of the best methods to get free Hulu accounts along with some login credentials for you to try out.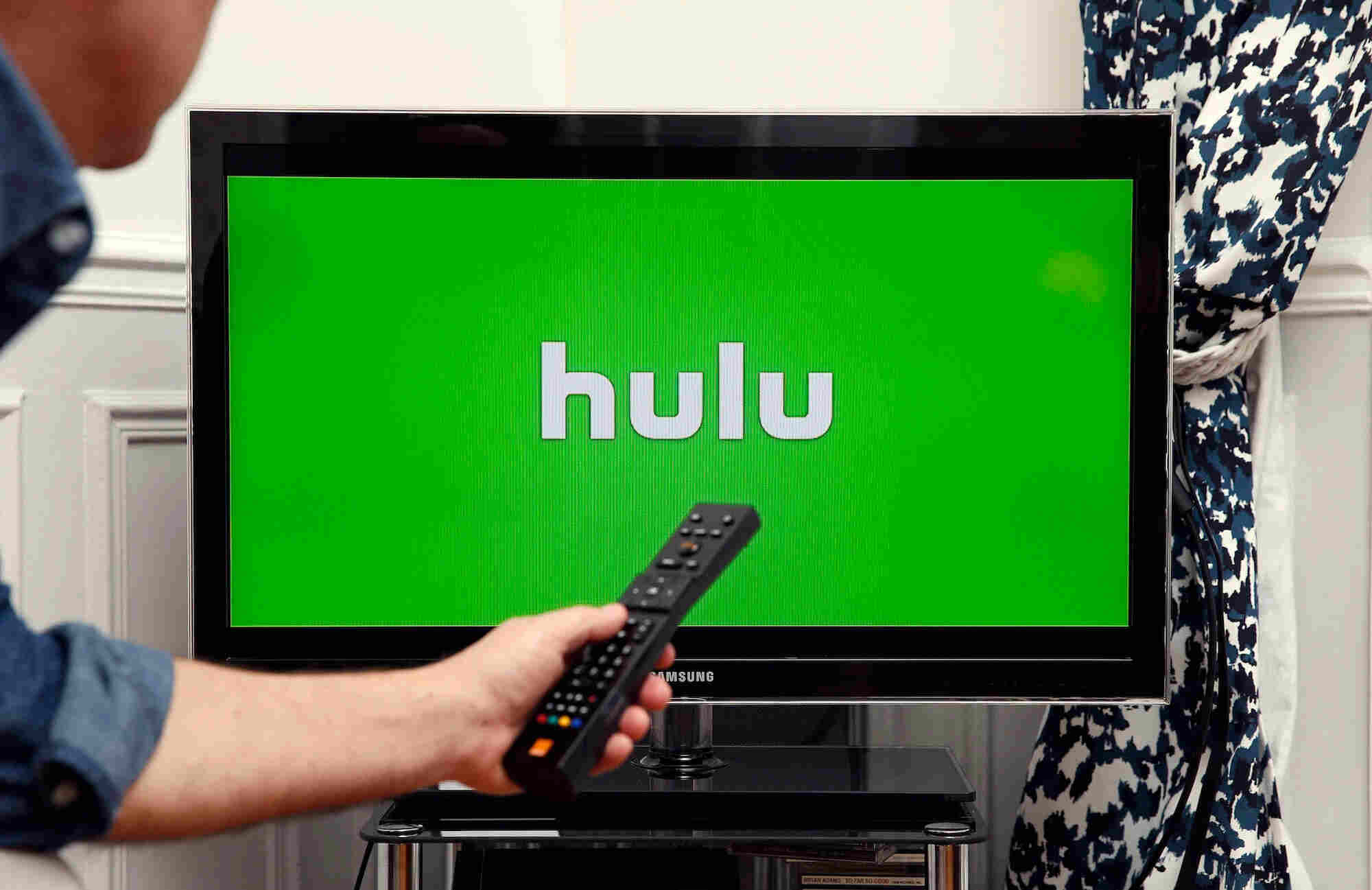 Free Hulu

Accounts with Passwords 2023
There are quite a lot of methods that you can try out to get a Hulu account for free. However, not all of them are legit. Even if they are, they can be pretty time-consuming. In that situation, you can simply use the login credentials that we have provided here. This is one of the easiest ways to get access to Hulu premium.
However, some of these might not work for you since people keep on changing their passwords. So if you face that problem, you can give the other ones a try.
1. jblevins528@gmail.com- star2288
2. jmorrical@aol.com- colpt02
3. thetrag@hotmail.com- navyblue
4. kelvin@gmail.com- kelvin@00
5. dustun@yahoo.net- dustun@49
6. luladazard1322@yahoo.com- hulupass11
7. Ivetteharpin@yahoo.com- zerey4luv
8. rin444@aol.com- amn4web000
9. chadballard1991@gmail.com- chad1745
10. joseph.montuoro@yahoo.com- joseph8132
11. thing02@gmail.com- kenshin7
12. Duke_aleck@yahoo.ca- Mondan1234
13. Lennie@techflix.com- freehulu12
14. mukul@gmail.com- mukul@011
15. ecoffey27@yahoo.com- killshot99
16. zjames0411@gmail.com- maddy1015
17. johny123@gmail.com-johny1992
18. carey727@hotmail.com- supermom1
19. sarabhodge@gmail.com- jonathan11
20. shannon@marintutors.com- Shan4276
How To Get Free Hulu Accounts?
In case you are looking for some other ways to get Hulu accounts for free, then here we have listed a few methods that you can try out. All of these are safe to use and are also reliable.
1. Free Hulu Trial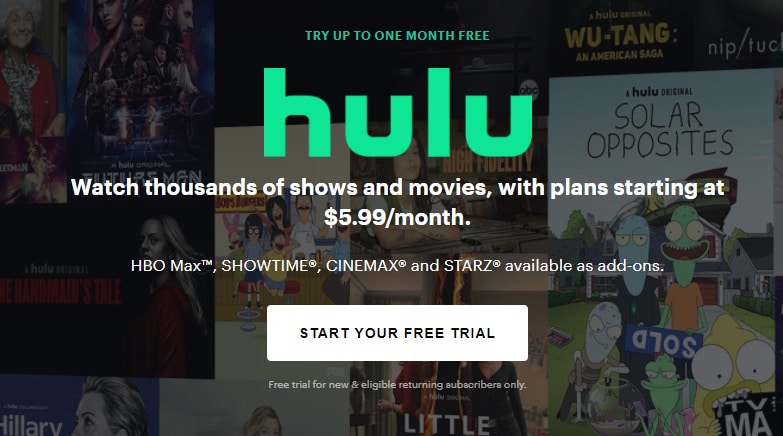 This is probably one of the best ways to get Hulu without paying a single penny. Hulu offers a one-month free trial offer to its new customers where they can get access to their service for free. This is usually to attract more people and to get to try out the platform. Also, you can cancel the subscription before the trial period gets over so you won't be charged for the next month.
So, to get this offer, all you have to do is select a plan and add your payment details. Payments will start happening after a month once the trial period is over. This will only happen if you decide not to cancel the subscription beforehand. Also, keep in mind that only ad and ad-free plans give one month free. If you get the plan with live TV, it will only come with a one-week free trial period.
Furthermore, if you want to keep on using the free Hulu trial, then you will have to make a new account and use a new card as well. That's because the platform does not allow its customers to use the same credit or debit card for a different account.
2. Reward Sites
Another great way to get access to the platform's premium content is through reward sites. There are quite a lot of reward sites like Swagbucks, Fetch Rewards, Microsoft Rewards, etc. that provide some type of benefit for doing small tasks like surveys, questionnaires, going through ads, etc. After performing all these tasks, you earn points which you can then convert into rewards.
One of the best types of reward sites has to be Swagbucks because it is used by many and has a clean interface. All you have to do is answer the survey questions, or perform other short tasks to earn points. These points are known as Swagbucks. Once you have collected 2300 or 4600 Swagbucks, you can get a $25 and $50 Hulu gift card respectively. You can then use these gift cards to pay for a Hulu subscription. But even though it is a great method, it can be very time-consuming.
3. Using A Virtual Credit Card
Unlike a regular credit card, you do not get a virtual card in a physical form. You only get a virtual version of it. This is a great option in case you don't have a credit card of your own or have used all of them to get the free trial. These work like the actual credit cards and you get the VCC number and other details to make payments. There are quite a lot of companies that make these. NetSpend, Payoneer, etc. being some of the most popular ones.
4. Verizon Unlimited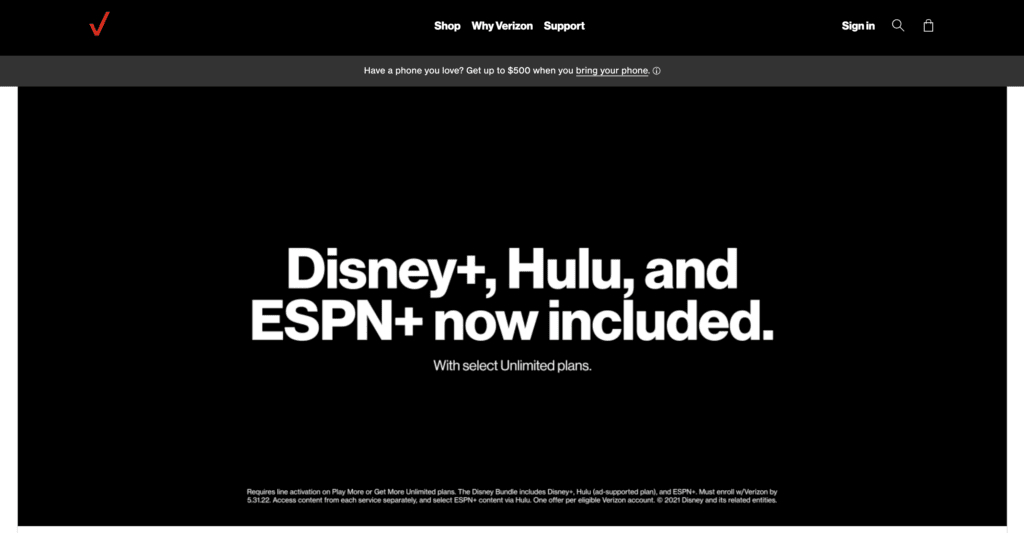 Some people might not be aware of this service, but you can be watching your favorite shows on Hulu for free if you are a Verizon customer. 5G Get More and 5G Play More are the eligible mobile phone plans by Verizon that come with the Disney Bundle which costs $14.99 for free in which you get Hulu, ESPN+, and Disney +.
To claim this offer, the first thing you will have to do is log in to your Verizon account. Then click on apps and add-ons and then on add-ons and app overview. After you do that, you will get a Disney Bundle option. After following these steps, you will be able to activate the bundle.
This is a 100% working method but is only worth it if you are already a Verizon unlimited customer since the plans are pretty high and not worth investing in just for Hulu. Also, this is a limited-time period offer and will likely be removed soon.
5. Password Sharing
If you have a family member or a friend who has a Hulu account and is generous enough, then you can ask them to share their account details with you. This way you can end up saving some money but will still be able to get the benefit of Hulu Plus. The platform allows a maximum of 6 people to create a user profile on a single account and stream on a maximum of two devices at the same time.
But if there are already two people watching at the same time, then the third person trying to watch will get the message "too many screens." However, this won't usually be the case since it's rare for multiple people to be streaming simultaneously.
Do Hulu Generators Work?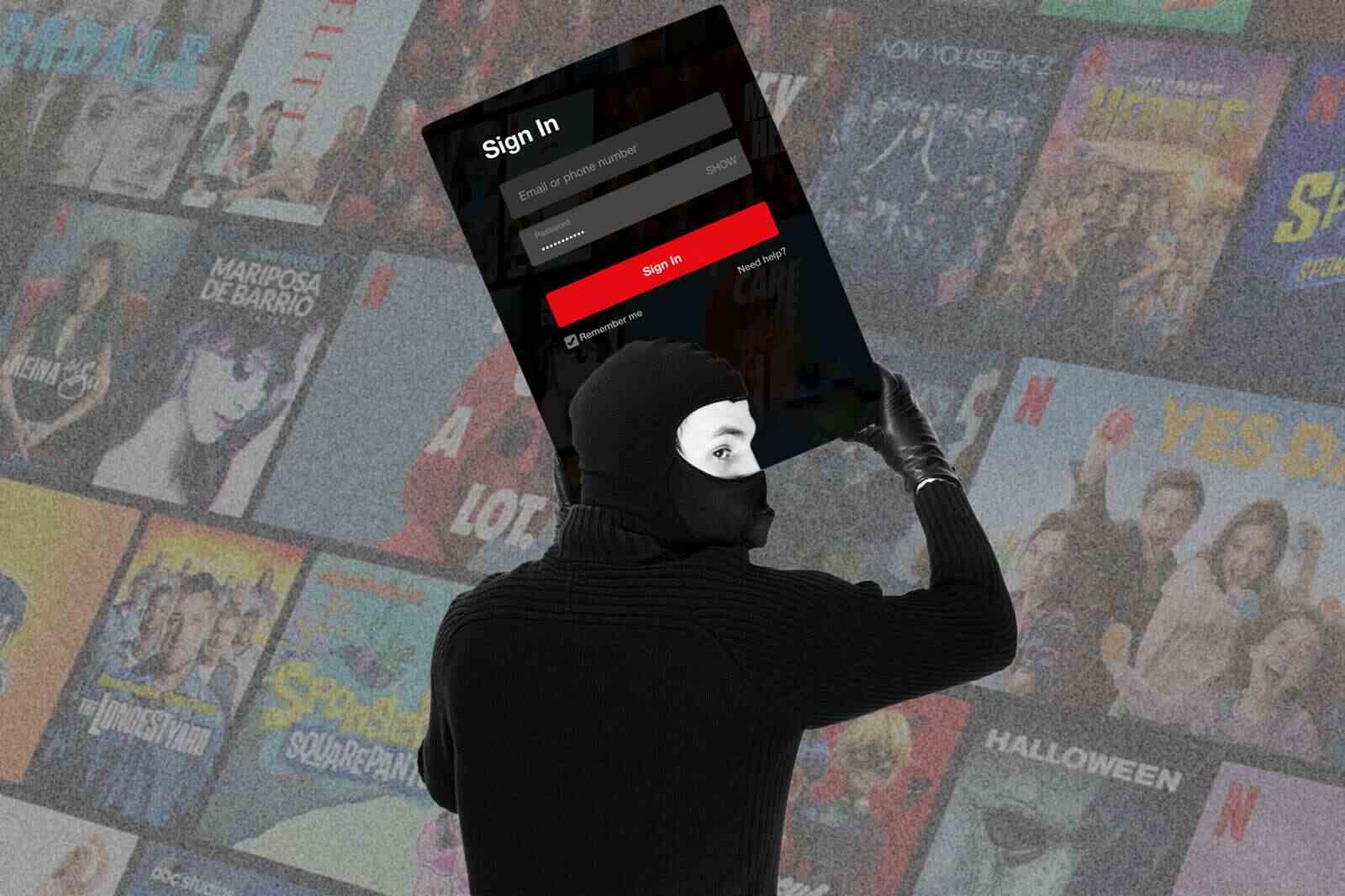 There is something called a Hulu generator in the market that claims to provide you with a premium Hulu account without charging anything. It generates IDs and passwords for people to use so that they can enjoy all the content from the platform. This software seems to excite those who don't want to pay the subscription price. But is it even legit? The answer is a big NO!
These Hulu generators are not legit and do not work at all. They generate random credentials and make a fool out of people who try them. Also, they can contain harmful viruses that can corrupt your data. Other than that, your personal information can also be at risk of getting stolen by hackers.
So if you come across a website that is providing this premium Hulu accounts generating service, then don't get fooled. If you do so, you might end up sacrificing some of your crucial information like bank details, important documents, etc. Avoid installing this type of software on your device and only use such methods that are safe and tested.
Final Words
These were some of the methods to get free Hulu accounts along with passwords that you can use. All of these are tried and tested and are legit. You can choose whichever one you look depending on your preference. However, if you can afford to pay for an actual Hulu subscription, you can do that as well since the platform is very good.